How to Fold a Green Screen— un film de Marie Losier /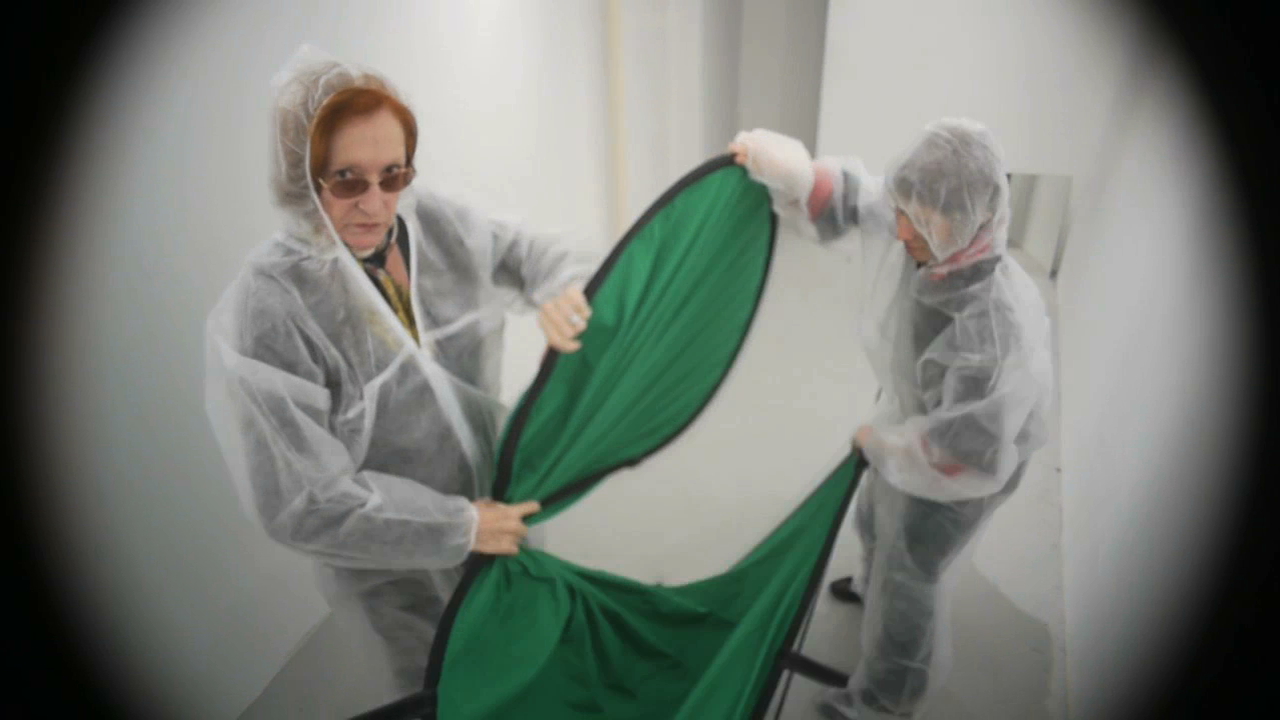 Petit film performance avec Jackie Raynal et Marie Losier. Créé simplement par Marie dans une galerie vide à New York, quelle a rempli d'accessoires et de matériel de tournage afin d'y inviter des amis à créer des petits films ensemble. Simple moment avec Jackie à essayer de plier un de ces écrans fond vert pour effet spéciaux qui au final n'a jamais réussi à être plié mais aura créé une nouvelle chorégraphie.
Small performance with Jackie Raynal and Marie Losier. Simply set up by Marie in an empty New York gallery, which she packed with props and shooting devices, with the idea to invite friends of her to come and shoot short films together. Good times with Jackie, trying to fold a green screen which in the end was never fold but instead allowed us to create a whole new choregraphy.
Année

2010

Nationalité

Etats-unis

Durée

00:02:32

Format de projection

Fichier Quicktime
Tarif de location pour une projection : 30 €