collectif Neozoon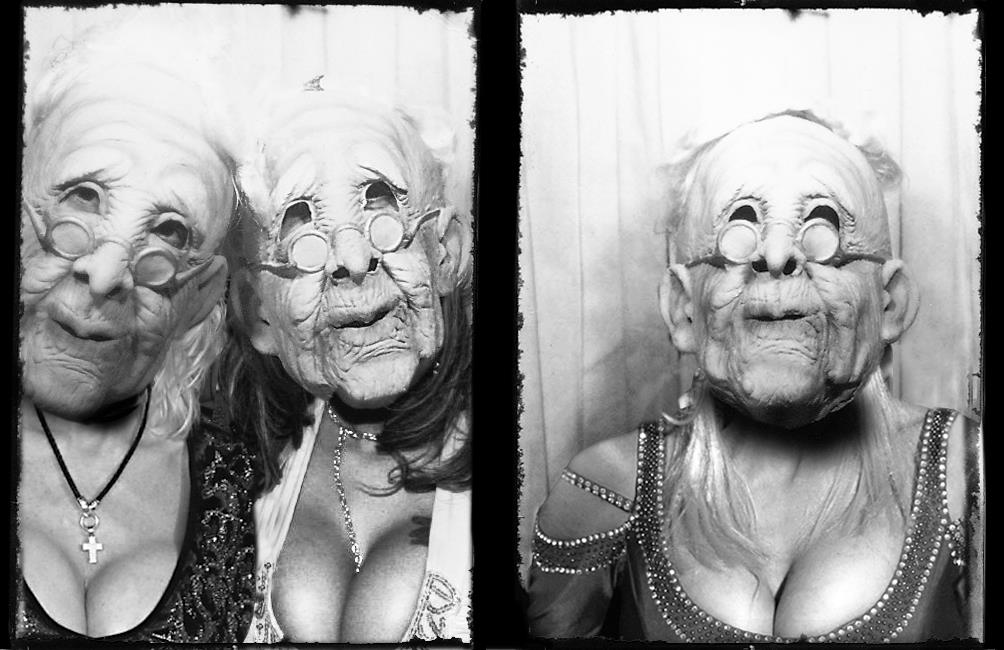 Neozoon, littéralement « nouvelle espèce », désigne l'animal introduit par l'homme dans un écosystème qui n'est pas le sien. Kangourous, coyotes, renards, cerfs, ours, lapins, tigres, moutons...
Le collectif d'art qui porte ce nom a été fondé en 2009 par des artistes résidant à Berlin et à Paris. Leurs actions et performances se déroulent principalement dans le domaine public : dans les rues des grandes villes, sur le web, et dans des institutions publiques. Le collectif s'intéresse au rôle de l'animal, qu'il soit vivant ou mort, et son rapport avec les humains dans un environnement urbain. Le recyclage est un thème récurrent dans leur travail ; par exemple dans quelques films le groupe utilise des vidéos amatrices issues de YouTube.
NEOZOON, founded 2009 is a female art collective based in Germany and France. The artist group has been known for their actions performed in public space in european cities. Founding concept of their work is the relationship between animal and human and the question how modern society deals with both - dead and living animals. Artistic medium of their work is ranging from collages over installations to films.
www.neozoon.org
NEOZOON - Screenings
DAS MANTELTIER
2010 Urban-Interventions, Urban Art Info Gallery, Berlin
2011 57. Internationale Kurzfilmtage Oberhausen
2011 Permaculture, Neurotitan, Berlin
2011 Werkleitz Festival Zoo, Werkleitz, Halle/ Saale
2012 Internationales Filmwochenende Würzburg, Würzburg
2013 Rencontre l'animal, Nantes
2015 Cycle vidéos d'art, Musée de Valence,
2014 We, Animals - Scenarios, Meinblau, Berlin
GOOD BOY – BAD BOY
2011 Leistungsvergleichsschau, Kunstverein Wolfsburg
2012 Hors Pistes, Centre Pompidou, Paris
2012 Transmediale, Haus der Kulturen der Welt, Berlin
2012 Hors Pistes Brussels, Potemkine, Brussels
2012 arte creative, Internet
BUCK FEVER
2012 1. Prize German Competition, Unlimited, Cologne
2012 Internationales Kurzfilm Festival Hamburg
2012 Kurzfilmprogramm, Filmkunstmesse Leipzig
2012 Unlimited, Cologne
2012 Kasseler Dokumentarfilm- und Videofest, Kassel
2012 Interfilm, Berlin
2012 Exground Filmfest, Wiesbaden
2012 DIY Film Fest, Warsaw
2013 EMAF, Osnabrück
2013 International Women's Film Festival, Dortmund
2013 Berlin Art Prize, Berlin
2013 Festival of Different & Experimental Cinemas, Paris
2013 Rencontres Bandits-Mages 2013, Bourges
2013 Festival Vendôme
2014 fullframe kunstfilmfestival, Mumok Cinema, Vienna
2014 IFFR, Rotterdam
2014 courts mais trash, Brussels
2014 ciné club, Shakirail, Paris
2014 VAEFF, New York
2014 Videoex, Zürich
2014 8th Audiovisual Arts Festival, Ionian University, Corfu
2014 III Kyiv International Short Film Festival, Kyiv
2014 9.Festival deutschsprachiger Filme, Goethe Institut Prague
2014 Great Expectations, Soy Capitán Galerie, Berlin
2015 Fire and Forget, KW Berlin
2015 Videonale.15, Kunstmuseum Bonn
2015 Politiquement Incorrect, Les Rencontres Audiovisuelles, Lille
UNBOXING EDEN
2013 Unlimited, Cologne
2013 Rencontres Bandits-Mages 2013, Bourges
2013 NOFF, New Orleans
2013 Panorama, Impakt Festival 2013, Utrecht
2013 chambre d'écho, Musée d'Art Moderne, Toulouse
2013 REMIX_10 years in the mix, Spor Klübü, Berlin
2013 Festival of Different & Experimental Cinemas, Paris
2013 Festival Miden, Kalamata
2013 Berlin Art Prize, Berlin
2014 Museum National d'Historie Naturelle, Paris
2014 Fabrica Utopia, Andros island
2014 Kasseler Dokumentarfilm- und Videofest 2014, Kassel
2015 Videonale.15, Kunstmuseum Bonn
MY BBY 8L3W
2014 Les Rencontres Internationales, Gaîté Lyrique, Paris
2014 Scratch/ Projection, Ursulines, Paris
2014 Cannes Short Film Festival, Cannes(Award for the Best Experimental
Short)
2014 Collectif Jeune Cinema, thePICTUREshow, New York
2014 Recent Works from Collectif Jeune Cinéma, Pleasure Dome, Toronto
2014 Stuttgarter Filmwinter, Stuttgart
2015 Flatpack Film Festival, Birmingham
2015 Indie Lisboa, Lisboa
2015 Copenhagen Shortfilm Festival, Copenhagen
2015 IFFR, Rotterdam
2015 Videonale.15, Kunstmuseum Bonn
2015 Videoformes, Clermont-Ferrand
2015 Musée d'Art moderne André Malraux, Le Havre
BIG GAME
2014 6th namaTREba project/biennial, Trebinje (BIH)
Année de naissance : 2009

Nationalité : France