Marguerite Duras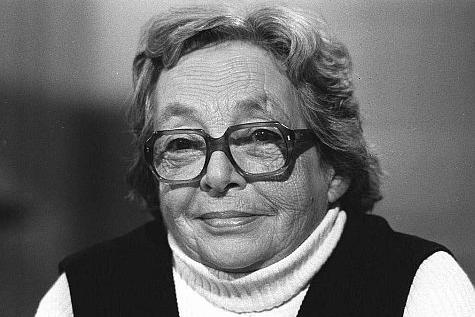 Marguerite Duras a découvert l'importance capitale et les velléités d'autonomie de la bande sonore des films…C'était rééquilibrer le cinéma, l'arracher (un peu) aux metteurs en scène et aux acteurs et le redonner à l'écriture – à la voix même- de l'écrivain. La voix même de Duras…qui invoque la répudiée de Césaréa – Bérénice la non – nommée (Césarée), qui se prête enfin au cri millénaire de l'amour (dans Les Mains Négatives), ou à l'appel errant d'une petite juive de Melbourne (Aurélia Steiner).
D. Noguez. Dans: Catalogue Festival de Hyères 1979.

Ms. Duras was born in southern Vietnam and lost her father at age 4. The family savings of 20 years bought the family a small plot in Cambodia, but everything was lost in a single season's flooding. The disaster killed her mother as a result. After high school in Saigon, Ms. Duras left Indochina to study law in Paris. As a young woman, she worked as a secretary in France's Ministry of Colonies from 1935 to 1941, before becoming a writer. She wrote 34 novels from 1943 to 1993, and became an enduring part of Paris's intellectual elite. In addition to her writing, she also directed about 16 films. For the film India Song (1975), she won France's Cinema Academy Grand Prix. She claimed to have rescued French president François Mitterand during World War II, when he was a resistance fighter and remained a friend and unconditional campaigner. Her most noted novel is "L'Amant", the story of a girl, from a poor French family in Indochina, who becomes the mistress of a wealthy Indochinese notable's son.
Année de naissance : 1914

Nationalité : France